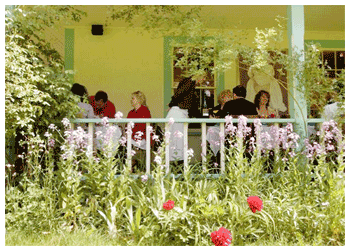 Travel With Taste Tours - Putting the Spirit in the Season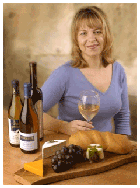 Victoria, BC Award-winning Vancouver Island food writer, Elizabeth Levinson, and culinary tourism specialist, Kathy McAree, are putting the spirit in the season with indulgent weekend getaways. "Wine and Dine, Shop and Indulge" gastronomic getaways are designed for women with a passion for cuisine and a desire to make Christmas shopping tasty and fun.
The weekend's highlights include dining at the chef's table at Levinson and McAree's favorite Victoria restaurant, seeking out incredible culinary finds at Victoria's greatest cuisine and wine specialty shops with the assistance of the very knowledgeable proprietors, and making holiday stöllen with organic baker (and Slow Food poster boy) Cliff Leir.
Women travelers will find their accommodations elegantly casual at Levinson's Victoria bed and breakfast. Just a few blocks from Victoria's busy Inner Harbour, the historic John Lewis House is home away from home from Friday to Sunday. As particular about her thread count as she is passionate about organically-grown food and produce, Levinson's well-appointed rooms have plush duvets, fluffy robes, chocolates from a local chocolatier (whom you'll meet) and Port by the bedside. A European continental breakfast is served each morning in the solarium including house-made granola and freshly squeezed juices.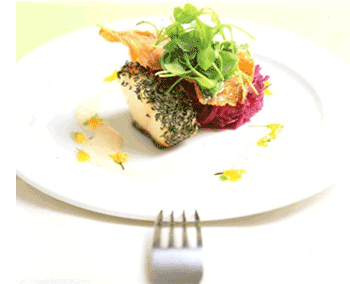 McAree has been blazing the culinary trail on Vancouver Island with Travel With Taste Tours and knows well all the great characters that create the hot cuisine scene in and around Victoria. Visit her website www.travelwithtaste.com for more information on day tours, culinary weekends and multi-day tours that include cuisine and wine tours, cooking classes, chef demonstrations and farm visits. The Ultimate Girls Weekend starts at just $699 CAD per person based on double occupancy. For information on Levinson and The John Lewis House: www.johnlewishouse.com.
Contact information:
Travel With Taste Tours Ltd.
Kathy McAree, Victoria, BC
(250) 385-1527
Debut of our Air :Highways Magazine 10th Anniversary Travel Destinations Edition at the New York Travel Show, February 24-26, 2006