Northwest Corridor
Introduction to NW
NCDC Background
NCDC Board
NCDC Conference


---
Alberta
British Columbia
Saskatchewan
Northwest Territories
Yukon
---
NCDC Members:
Air Canada Regional
Alberta Rail Net
B.C. Hydro
B.C. Rail
BC Maritime Employers Association
Canadian National Railway
Canadian Stevedoring
Chamber of Shipping of BC
Dawson Creek Chamber of Commerce
Empire Stevedoring
GearBulk Shipping
G.W. Nickerson Co.
Int'l Longshore Union
Methanex
Millar Western Forest Products Northern Savings Credit Union
Northwest Communities Coalition
Pacific Northern Gas
Pacific Pilotage Authority
Pacific Western Brewery
Prince Rupert Grain
Quadra Travel
Ridley Terminals
Rivtow Marine Ltd.
Rocky Mountain Rail Tours
Star Shipping
Via Rail Canada Ltd.
Western Stevedoring
Wiebe Transport
Yellowhead Highway
Association

Public
City of Dawson Creek
City of Prince George
City of Prince Rupert
District of Kitimat
District of Mackenzie
District of Stewart
Grande Prairie Airport
Greater Masset Development Corporation
MacKenzie Economic Development Corporation
Municipal District of East Peace No. 131 North Peace Economic Development Corporation
Northern Alberta Development Council (Province of Alberta)
Northern Development Commission (BC)
Peace River Regional District
Prince George Airport
Prince George Regional Development Corporation
Prince Rupert Port Authority
Prince Rupert Airport Society
Regional District of Kitimat-Stikine
Terrace Economic Development Authority
Terrace/Kitimat Airport
Town of High Level
Town of Rainbow Lake
Town of Smithers
Transport Canada
Western Canadian Coal
---
Northwest Corridor Development Corporation
Serving The Northwest Transportation
and Trade Corridor. Canada's best kept
trade secret
....................................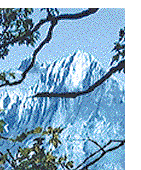 Background by the Editor on the need
for Northwest Corridor Development
While I've lived in Vancouver, BC for many years, my media career began at the Edmonton Journal Daily Newspaper. The Northern Albertan people were superb, as was the training, the cooperative spirit and work ethic. My birthplace, Dawson City, Yukon, was farther north; close to the Arctic Circle in what poet Robert W. Service calls "The Land of the Midnight Sun." From there, I've journeyed on almost every type of conveyance; crossed the Yukon by pack horse, as part of a government survey crew, flown with bush pilots to remote lakes, worked two seasons on the Yukon sternwheeler SS Keno and rode the White Pass and Yukon Railway along the shoulders of the Sawtooth Range to Skagway, Alaska. The CPR "Princess" steamships took us from that historic port, down the Inside Passage via Juneau, Ketchikan, Prince Rupert and Alert Bay (near Port Hardy) to Vancouver and back several times.

Adventure Roads North: The first time I drove the Alaska Highway, it was from Mayo, Yukon to Edmonton, Alberta. Talk about a rugged task; hairpin turns, steep grades, endless miles of washboard, fallen trees, flying rocks, cracked windshields and clouds of choking dust. You had to be alert every moment. When I returned decades later to produce a 50th Anniversary video for Public Works Canada, it was a far different scene. What an unbelievable transformation! A few years later, my first trip west on the Yellowhead Highway from RCAF base Portage la Prairie, MB, offered its own surprises, as did several other two lane highways of that era.
Railways and Airports: A season at the CNR Railway's Edmonton freight yards, which also served the NAR Railway to Peace River Country, gave me a further appreciation for the strategic importance of a total inter modal transportation network. Likewise, I've witnessed the almost overnight transformation of the Northwest's airports and the communities they serve. A friend Leo McKinnon's personal stories of Grant MacConachie, Edmonton's famous aviator and airline pioneer, continue to serve as an inspiration for our Air Highways program.
Living in the Yukon as a youngster and later as a teen, I was fully aware of the precarious position the North's economy was in, being dependent on fickle world markets for minerals, and on heavy support from federal funds. Cutting timber and working underground at Keno Hill gave me a healthy appreciation for those key resource areas. So, small wonder I'm a keen supporter of The Northwest Corridor Development Corporation (NCDC) and its worthy aims. The following is a brief official description of the organization, which is holding its Annual Conference in Smithers, BC, October 24-26 2001. http://www.nwcorridor.com//conference.html

We hope to see you there.
J. W. Bird, Editor
---
My series "Icons of Aviation" tells how Edmonton's Grant MaConachie, founder of Canadian Pacific Airlines, a truly great carrier, visualized the Air Highways back in the 40s when he spoke of an Air Bridge to the Orient. His colleague Leo McKinnon described MacConachie's exploits to me shortly after I left the Edmonton Journal and entered the world of Public Relations (I'm still in the field today as a member of New York's Bradford Group).

Years later in a documentary video for the Alaska Highway's 50th Anniversary, I elaborated on Grant's concept of a land bridge of Northern Airports: Edmonton, Dawson Creek, Fort Nelson, Whitehorse and others in what we now call the Air Highways Network. Speaking of our Asia Pacific connection, Grant MacConachie would have enjoyed the fellowship we experienced at the APEC Ministers Meeting, the 4th World Chinese Entrepreneurs Convention and other recent events. We published a Special Apec Edition of Air Highways/ BC Scene for the benefit of 10,000 officials and media from 18 APEC economies who flew to Vancouver for that landmark event. Most arrived by the same air bridge Grant MacConachie spoke of so eloquently decades before.
---
NCDC Annual Conference,
Smithers, BC, Oct. 24-26, 2001
The Northwest Corridor is one of Canada's leading economic regions. Spanning four western provinces with Pacific Port locations at Prince Rupert, Kitimat, Stewart and inbound and outbound NAFTA trade flowing through Winnipeg, the Corridor has a modern, uncongested and well-connected network of highways, railways, airports and marine port facilities. This network provides key connections to producer and consumer markets in North America, Asia, Europe, South America and Africa.
---