Join us for the New York Times Travel Show for the launch of Air Highways 10th Anniversary Edition (more to come)

Join us at "Adventures in Travel Expo" New York, NY, January 2007
Discounts on Exhibits for ATA Members.
Bargains on Advertising in Expo Bulletin. Details airhwy@dowco.com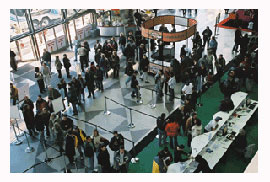 It finally happened!
Adventures in Travel Expo New York City; the biggest, best and wildest travel and adventure show ever held on Earth. It was an amazing success. We've been talking about it for a year and we came through with everything we promised. Our 380 million impression advertising campaign delivered and New York City finally got the travel show to be proud of. Here are some show figures:
*More than 22,000 upscale buying consumers
*Over 3,700 trade including 458 press
*More than 500 exhibitors from around the World
Exhibitors were swamped with booth traffic, sessions were filled to capacity, and the aisles were packed with travel buyers all weekend.
(604) 681-0718, Fax (604) 681-6595.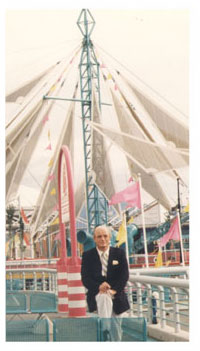 Review of January Show. Watch for more announcements!
Phenomenal media coverage, plus the biggest concentration of World-Wide travel suppliers in one place. As they say, "this hot new trade and consumer show has major tourism industry and media sponsors. Participate with travel industry leaders from around the globe to exhibit and network. Grow your business while learning cutting edge techniques that today's most successful tourism professional are using."
Participants will include International Tour Operators, Hotels and Resorts, Travel Packagers , Tourism Boards , Transportation Providers and Outfitters, Golf Course Management , Spas, Retailers , Destination Management Firms, Fishing Charterers , Adventure Activity Companies, Ranch & Farm Destinations , Eco & Nature Lodges , Government Agencies , Sports and Racing Event Operators - and more!

Flashback to other events our magazines covered in New York

Nearly 3,000 Travel Leaders Attend 71st World Travel Congress
Today at the opening press conference of the American Society of Travel Agents' (ASTA) 71ST World Travel Congress - considered one of the premier annual events for the global travel industry - ASTA Congress Chair Ralph Ferrara announced the event is expected to draw nearly 3,000 travel industry delegates, with hundreds more expected to register on-site.
The ASTA World Travel Congress is being held at the Jacob K. Javits Convention on NOV. 4-7. "We are doing our part to support New York and to support our country by holding our most important conference in New York. In its hour of need, the travel industry is coming together to support New York City. This is time for rebuilding our country. It is an opportunity to stand in solidarity with the people of New York. 0ur Congress will bring tourism interests from all over the world to stand up for the freedom to travel and show their support for the United States," said ASTA President and CEO Richard M. Copland, CTC.
Direct Convention Coverage on our web sites
'as it happens' at these coming events:
• Africa Travel Association (ATA) 5th Ecotourism, Commerce and Investment Symnposium
• BC Economic Summit and BC Tourism Industry Annual Conference
Vancouver, BC, Canada
• Globe Business & Environment Conference, Vancouver, BC
• Africa Travel Association (ATA) 27th International Congress

---