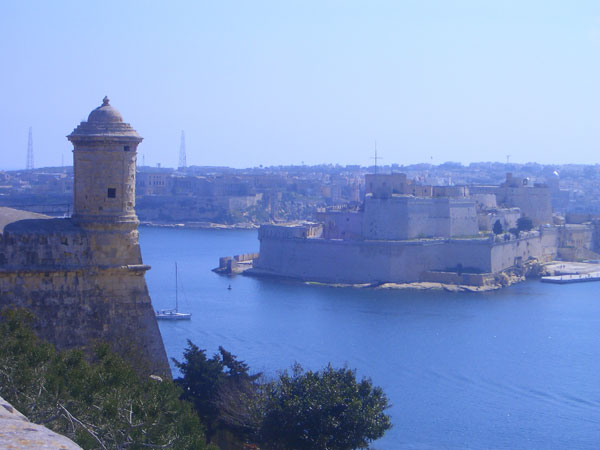 Malta - one of five safest travel destinations in the world revealed by renowned travel expert Laura McKenzie.
Malta -- Malta has had no modern day terrorist threats and its crime rate is very low, which isn't surprising when you discover that Malta's police force is one of the oldest in the world. In fact, I normally don't recommend visitors to walk down narrow alleys, but in Malta, the pristine alleyways are safe to explore. Plus, they're the perfect place to take terrific photos.
"While these destinations offer many features that make them safe to visitors, it's ultimately the responsibility of the traveler to research their destination and take precautions for their own safety," added McKenzie. "If you practice common sense and are aware of your surroundings, you can be safe in almost every city and country in the world."
Laura McKenzie is more than just a travel expert. She is a guidebook author, a radio personality and a television host. She has hosted and produced 42 award winning travel home videos. Her video on Hawaii remained for 15 months at the #1 position on Billboard Magazine's special interest charts and also won the "Video of the Decade Award." Laura's latest television show, "Laura McKenzie's Traveler," is shot entirely on location using high definition video to take its viewers to some of the world's premiere travel destinations. The show debuts on local stations throughout the country on September 10.
5W Public Relations
11965 Venice Boulevard, Suite 405
Los Angeles, CA 90066
Office: 310.566.7942
Fax: 310.566.7036
javila@5wpr.com
More Background

The Maltese Archipelago lies virtually in the centre of the Mediterranean Sea, some 93kms south of the Italian island of Sicily. Yet Malta is just a few hours' flying time from most mainland European cities and has excellent intercontinental connections. Choose from scheduled services or charter flights, many of which offer a convenient departure point from European regional cities.
The national airline, Air Malta, operates flights to and from all the major airports in Europe, North Africa and the Middle East.
If you're looking for a tour operator to help you plan, use our search. Just choose your country of departure and a holiday interest from diving to cultural tours and you'll find a tour operator nearby who can help.
The Islands are included in several cruise itineraries and provide an excellent base or stop-over for sailing. We provide details on marinas and anchorages and info on the procedures if you arrive under sail. You can also get here on a scheduled ferry direct from several Mediterranean ports.