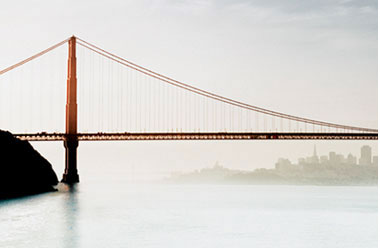 Around the Bay Area
by Jerry W. Bird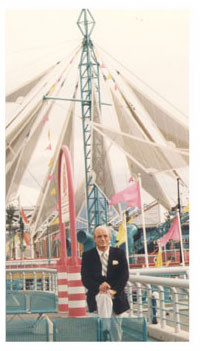 Did you know that the United Nations got its start in San Francisco? That's just one of the little known facts about this fascinating city, which is near the top of my all time favorite places list. That goes for both vacation getaways and business travel. In fact, most of my working trips and various video or public relations projects have been such a blast, each one seems like a vacation. An affluent, world-class city and financial center, San Francisco attracts visitors from all over, who each year leave behind around $2 billion in revenue - and for good reason.
I've strolled its streets and climbed its hills in every type of weather, which to me is seldom a factor, since it's so easy to get around. What's more, if you've read many of my travel items on Adventure Rails, you'll know that streetcars are my most beloved form of conveyance. In my world, the Bay City is "Street Car Heaven, " where all good trolleys go. As for scenic vistas and interesting, historic architecture, Rev. Billy Graham put it this way,"The Bay Area is so beautiful, I hesitate to preach about heaven while I'm here."
Last time I worked on a travel magazine section featuring Northern California, we covered the area like a blanket, mainly by car, our own and the occasional rental vehicle, and there was always something new and exciting around every bend in the road. The city is alive and vibrant, from Fisherman's Wharf, Chinatown and Alcatraz Island, to Russian Hill, the Golden Gate and dozens more great venues. I've asked several others in our editorial team to give their impressions of San Francisco, so between us we expect some great moments and ideas to share with you. At San Francisco, you're in the center of everything, from the Napa and Silicon Valleys to the historic Sacramento River Delta.
Having read every book by the two Johns (Steinbeck and Jakes), visited Sutter's Mill, where the Gold Rush of '49 began, and having harmonized with some Barber Shop Quartet Conventioneers in Folsom, we became Northern Californians at heart. Folsom is one of the restored mining towns you'll find when you drive along the "Golden Chain," which is actually Highway 49 from Grass Valley in the North to Tuolome Country in the South. Go there at the right time of year and you may take in a frog-leaping contest. Having family around the area helps too. With my Dad living near Monterey, and Sister Rosalie and family nestled in a neat little community near Sacramento, it was never hard to lure me to the Bay Area. Now that Alaska Airlines has such great fares from Seattle and Vancouver, it's getting easier than ever.
Bay Area Travel Show, Santa Clara
Congratulations to Chip Caruso and staff at Travel Industry Shows for another successful event. We recommend this show highly to our readers and will gladly assist you in becoming an exhibitor. We will also help you generate publicity through consumer and travel trade media in the Western USA, Canada and beyond. Marketing related information on the San Francisco Bay Area, San Jose and the Silicon Valley, plus other key areas is available in our family of web sites. Golden State opportunities. http://www.airhighways.com/california.htm . We also recommend CruiseTour World May 14 and 15, which is featured on all our web sites. Contact airhwy@dowco.com , phone (604) 681-0718. fax 604 681 6595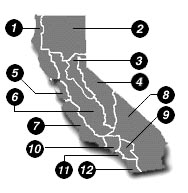 A record turnout for a Bay Area Travel Show attracted more than 6,000 consumers and 253 travel agents last weekend at the Santa Clara Convention Center near San Francisco. Chip Caruso, President of Travel Industry Shows, said, "When we launched the Bay Travel Show, we drew less than half of this year's turnout because we coincided with the Iraqi War and encountered the SARS scare, among other issues beyond our control. But we knew that this area could support such a project, based on demographics in terms of affluence and travel demand." Caruso went on to add that, "the result of this year's show demonstrates what we can accomplish with a level playing field."
---
California Dreaming: An Overview
1. North Coast / 2. Shasta Cascade / 3. Gold Country
4. High Sierra / 5. San Francisco Bay Area / 6. Central Valley
7. Central Coast / 8. Desert / 9. Inland Empire
10. Los Angeles County / 11. Orange County / 12. San Diego County
---
And here's what some of our exhibitors had to say:
"This show was phenomenal, it was nonstop all day and the consumers were serious buyers," said Melissa Mango, national accounts manager of Sandals Resorts.
"This was an excellent venue for attendees. Good mix of exhibitors; great crowd and they were motivated," said Alani Liu, regional director of sales, Outrigger Hotels & Resorts of Hawaii.
"We were overwhelmed by the large number of consumers and the response of the travel agents. What a way to get the word out," according to Leticia Guevara, tourism coordinator, Sacramento CVB.
"I'm real happy with the response and the number of people attending. The Bay Area Travel Show targeted the right audience," said Andrew Rostkowski, key account manager, Celebrity Cruise Lines.
Next year's dates are the weekend of February 26 & 27, 2005, again at the Santa Clara Convention Center. Travel Industry Shows (TIS) of Pleasanton, CA, produced this pacesetting show, and TIS also will be producing the second annual CruiseTour World (the best attended cruise and tour show of '03), scheduled on May 14 & 15 in Ft. Lauderdale. Also coming up is the Honeymoon & Romantic Getaway Show and Conference, October 29 & 30, again in Long Beach, CA.
For more information, contact Chip Caruso at (925) 249-2233, ext. 202, or go to www.travelindustryshows.com
Here are some of the organizations we plan to work with in building this exciting travel section:

San Francisco Visitors Bureau . http://www.sfvisitor.org/

California Office of Tourism . www.gocalif.ca.gov

Bay Area World Trade Center / BayTrade
www.tradeport.org.
Black Chamber of Commerce of Santa Clara County
www.netusa.com/sccbcc/.
California Council for International Trade . www.ccit.net
California Trade and Commerce Agency:
Office of Export Development: www.commerce.ca.gov
Greater Oakland International Trade Center: www.tradeport.org
San Francisco Chamber of Commerce, International Department:
www.sfchamber.com/trade/trade.htm
San Francisco Chronicle Daily Newspaper: http://www.sfgate.com/chronicle/

San Jose Chamber of Commerce: http://www.sjchamber.com/
San Rafael Chamber of Commerce: http://www.sanrafael.org/
US Chamber of Commerce: http://www.uschamber.org/default.htm
Oakland Chamber of Commerce: http://www.oaklandchamber.com/
CITY ACCOMMODATION AND ACTIVITIES: http://www.sfvisitor.org/

AREA ACTIVITIES: NORTHERN CALIFORNIA
San Francisco Bay Area Region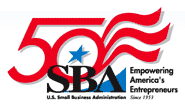 Take in some history while enjoying outdoor adventures at Angel Island State Park. Once a hunting and fishing area for Miwok Indians, Angel Island also has been used as a base for Spanish explorer Juan de Ayala, a cattle ranch, and a United States Army Post. The park now offers camping, mountain biking, hiking, fishing, sailing, and kayaking.
Visit the Ano Nuevo State Reserve and experience the rocky coastline in much the same way as Spanish explorer Sebastian Vizcaino did in the 17th century. A popular place to view sea life such as elephant seals and sea lions, the park also offers families opportunities to fish and hike. For more information about recreation in San Francisco Bay area, contact the San Francisco Convention and Visitors Bureau at (888) 782- 9673 or (415) 391-2000; Web site: www.sfvisitor.org SACRAMENTO: With a renewed emphasis on staying active and getting back to the great outdoors, more families are planning their summer vacations around Northern California's diverse array of adventure activities. "You name it, Northern California has it in the summer," said Caroline Beteta, executive director of the California Travel and Tourism Commission. "Swimming, canoeing, sea kayaking, water skiing, rock climbing, camping, hiking, fishing, mountain biking, horseback riding, and even snow skiing are all available for families who want an active outdoor vacation."
With six diverse regions, families can try a new outdoor activity or perfect one they already enjoy. Here are a few places where families can make sure their time in Northern California is chock full of exciting outdoor activities for everyone:
Shasta Cascade Region
Note: This is one of our favorites at Air Highways Magazine. One of the most unusual and pleasurable over night stays was at Railroad Park, near Mount Shasta. The Shasta Cascade region encompasses the northeastern corner of California. Hike, mountain bike or horseback ride along the 30-mile Bizz Johnson National Recreation Trail, which links the communities of Susanville and Westwood. If your family's idea of summer fun includes plenty of time in the water, take advantage of the many house-boating opportunities on Shasta Lake. Swimming, fishing, water- and jet-skiing are just a few popular activities. For more information about recreational opportunities in the Shasta Cascade region, contact the Shasta Cascade Wonderland Association at (800) 474-2782 or (530) 365-7500; Web site: www.shastacascade.com
North Coast Region
The North Coast region spans 400 miles of rugged coastline from San Francisco to the Oregon border. Embark on one of the few coastal hiking experiences available in the United States at the Mattole Recreation Site, located at the north end of the King Range National Conservation Area. Not for the faint of heart, this rugged trail provides a rigorous once-in-a-lifetime hiking experience. The recreation site also offers visitors a chance to interact with sea creatures at three tide pools. For more information, contact the Humboldt County Convention and Visitors Bureau at (800) 346-3482 or (707) 443-5097; Web site: www.redwoodvisitor.org
Enjoy swimming, fishing, hiking, camping, and picnicking at the state's largest natural freshwater lake, Clear Lake, located in Lake County. Known as the "Bass Capitol of the World," Clear Lake's fishing, camping, swimming, and hiking will provide unforgettable family memories in a beautiful, tranquil setting. For more information, contact the Lake County Visitor Information Center at (800) 525-3743 or (707) 274-5652; Web site: www.lakecounty.com
Gaze up at some of the world's tallest trees at the Redwood National and State Parks around Crescent City. These trees can grow to be more than 300 feet tall and live to be 2,000 years old. Enjoy backpacking, biking, bird watching, camping, horseback riding, and kayaking down the Smith River. For more information, contact the Crescent City/ Del Norte County Chamber of Commerce at (800) 343-8300 or (707) 464-3174; Web site: www.northerncalifornia.net
---
Editor's Note: My sisters Rosalie and Sally were born in the Los angeles area, However both chose to move to a charming place on the old Golden Chain HIghway near Sacramento. After several visits during which we explored the area in detail, I can see the reason. Diverse Geographical Regions Promise Family Fun and Fresh Air

---
Central Valley Region
One of the most productive farming regions in the world is rich in agricultural bounty, history, culture, and outdoor adventures as well. Home to the California Delta, this 1,000-mile waterway provides a wide range of activities for families, including fishing, camping, house boating, water skiing, wind surfing, wake boarding, and bird watching. For more information, contact the California Delta Chamber and Visitors Bureau at (209) 367-9840; Web site: www.californiadelta.org
Gold Country Region
Scene of the 1849 Gold Rush, which triggered the largest human migration ever known, this region is filled with quaint towns and a number of cultural and recreational outdoor activities. Take the family gold panning at the Auburn State Recreation Area northeast of Sacramento. Other outdoor activities include hiking, swimming, boating, fishing, camping, mountain biking, horseback riding, motorcycle riding, and whitewater rafting. For more information, contact the Placer County Visitors Council at (866) 752-2371 or (530) 887-2111; Web site: <http://rs6.net/tn.jsp?t=tymyawn6.4xnbyrn6.wl99awn6&p=http%3A%2F%2Fwww.visitplacer.com>www.visitplacer.com
Visit the South Yuba River State Park and check out the longest single-span covered bridge in the world. Located north of Nevada City in the heart of the Gold Country, families also can enjoy wildflower hiking, swimming, fishing, and gold panning. For more information, contact the Nevada City Chamber of Commerce at (800) 655-6569 or (530) 265-2692; Web site: www.nevadacitychamber.com
High Sierra Region
Spanning an area encompassing Lake Tahoe, Mt. Whitney and Mammoth Lakes, this region boasts three of the nation's most treasured national parks. The world-famous Yosemite National Park is home to waterfalls, meadows, and forests of giant sequoia trees. With a long list of outdoor activities that includes stargazing, rock climbing, horseback riding, and mountain biking, Yosemite offers something to peak the interest of every family member. For more information, contact Yosemite National Park at (209) 372-0200; Web site: www.nps.gov/yose
No family outdoor adventure through Northern California would be complete without a visit to Lake Tahoe. Situated on the California-Nevada border, this outdoor recreational area is a must-see for adventure seekers. Lake Tahoe is the largest alpine lake in North America, measuring 12 miles wide by 22 miles long and has a maximum depth of 1,645 feet. Hike, mountain bike and horseback ride along famed national recreation trail, Tahoe Rim Trail. Offering spectacular views of the lake and mountain peaks, the 165-mile trail winds through two states, six counties and three national forests. Other outdoor activities such as golfing, fishing, mountain biking, hot air ballooning, parasailing, kayaking, boating, and jet skiing make Lake Tahoe a vibrant destination during summer months. For more information, contact the Lake Tahoe Visitors Authority at (800) 288-2463 or (530) 544-5050; Web site: www.bluelaketahoe.com or the North Lake Tahoe Resort Association Visitors and Convention Bureau at (888) 434-1262 or (530) 583-3494; Web site:www.mytahoevacation.com
There are many other majestic outdoor recreation destinations in Northern California to make your next family vacation a memorable one. For help planning your California vacation, call California Tourism at (800) 862-2543 or visit - www.visitcalifornia.com and order a FREE California vacation packet..