Worldscene Salutes Atlanta

As part of our feature on "America Yours to Discover" - we are delighted to include this page on Atlanta, Georgia, home to a number of friends we have come to know over the past decade as publishers an world travelers. We will introduce our readers to recommended places to stay, local and regional points of interest, transportation and business contacts. The following are some examples.

Marcy Adams General Manager of the Atlanta Marriott Gwinnett Place Hotel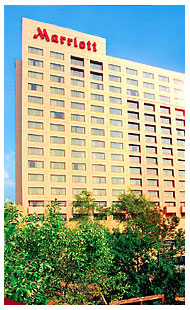 Crestline Hotels & Resorts, Inc. recently announced the promotion of Marcy Adams to General Manager for the Atlanta Marriott Gwinnett Place hotel. The upscale hotel and conference facility includes 426 guestrooms and 16,000 square feet of meeting space. The hotel, which recently completed a $3.8 million dollar renovation, is in Atlanta's busy and prosperous northeast suburban corridor.
Ms. Adams has been with the Atlanta Marriott Gwinnett Place since 1999, when she joined as controller. She has also held positions as resident manager and director of operations prior to this most recent promotion. Ms. Adams brings 15 years of finance and management experience to her position. She began her career in public accounting at Grant Thornton as a senior auditor. She then worked for Professional Software, Inc. prior to beginning her hospitality career at the Wichita Marriott Hotel in Kansas.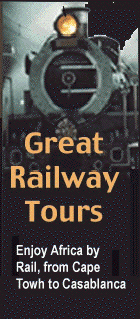 "Over the past seven years with Crestline, Marcy has proven her ability to succeed and lead," said Dave Durbin, president & CEO of Crestline Hotels & Resorts. "We are delighted that she has accepted this promotion and we know that her strong background in finance, combined with her knowledge of the Atlanta Marriott Gwinnett Place hotel's guest service philosophy, will make her the perfect team leader," added Durbin.
Ms. Adams is a graduate of Wichita State University and holds a BS in accounting. She is an active member in the hospitality community. She can be reached at marcy.adams@crestlinehotels.com.
The Atlanta Marriott Gwinnett Place
The Atlanta Marriott Gwinnett Place is a preferred, full-service hotel in the northeastern suburb of Atlanta, in the heart of Gwinnett County. The hotel was named "Best Hotel in Gwinnett" by Gwinnett magazine. In 2004, the property completed a $1.9 million dollar renovation of the ballroom, conference rooms and lobby and recently completed nearly $1 million in additional upgrades to the guest rooms. The hotel features 426 guest rooms including 16 suites. 150 of the guest rooms are designated Marriott Rooms that Work. As the largest hotel in Gwinnett County, the property features 18 meeting rooms comprising 16,000 square feet of meeting space and three Executive Club Floors. For dining, guests may enjoy Atlanta's only JW's Steakhouse, a Chicago-style eatery for dinner, and bountiful buffets for breakfast and lunch in Grapevine. For cocktails and entertainment guests may try the newly remodeled Buttons Lounge with live entertainment on weekends. The hotel, which offers free covered parking, has easy access to I-85, which connects to downtown Atlanta and Hartsfield-Jackson International Airport. For more information and reservations, call: 770-923-1775 or visit, http://www.marriott.com/atlgp.
About the Company:
Crestline Hotels & Resorts, Inc. is one of the nation's largest independent hospitality management companies. Founded in 2000, the Company presently manages 41 hotels, resorts and conference and convention centers with over 9,900 rooms in 12 states and the District of Columbia. Crestline Hotels & Resorts manages properties independently and under such well regarded brands as Marriott, Hilton, Westin, Renaissance, Sheraton, Crowne Plaza, Wyndham and Radisson. Additional information about the hotel management company is available at the company's web site: http://www.crestlinehotels.com.
Note: Certain matters discussed herein are forward-looking statements within the meaning of the Private Litigation Reform Act of 1995. Certain, but not necessarily all, of such statements can be identified by the use of forward-looking terminology, such as "believes," "expects," "may," "will," "should," "estimates" or "anticipates" or the negative thereof or comparable terminology.
CONTACT: Gayle MacIntyre for Crestline Hotels and Resorts, Inc.,
+1-404-643-8222, or gaylemacintyre@aol.com/
Web site: http://www.crestlinehotels.com