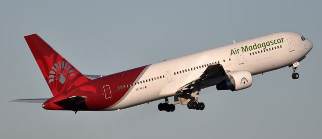 Madagascar is a developing island nation just off the east coast of Africa.
The gateway into this island is Ivato International Airport (TNR) which
Government. Madagascar has a number of other airports, approximately
one in each city and including two military airports. Air Madagascar is
the main carrier for the Island, other carriers servicing the region include
Aviation Directorate is the regulatory authority responsible for aviation
matters in Madagascar.
BOARD OF DIRECTORS RECOMMENDS AIR AUSTRAL AS STRATEGIC INVESTOR TO MALAGASY GOVERNMENT
20th March 2017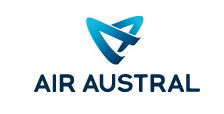 Following a meeting of the Board of Directors of Air Madagascar has the airline, following an extensive search for a strategic partner and investor, recommended to the government of Madagascar that Reunion's home airline, Air Austral, be considered as the preferred airline.
There has been sustained speculation over the upcoming privatisation exercise of the Malagasy national airline after seven carriers were shortlisted, Air Austral among them.
Air Madagascar has also received a renewal of the coveted IOSA certification while the European Union's EASA, short for European Aviation Safety Agency has renewed their EASA Part 145 approvals for the airline, a major accomplishment since exiting the notorious EU aviation black list some time ago.
Air Austral and Air Madagascar are already cooperating with a code shared flight to China and once the government in Antananarivo approves the deal both Reunion, where Air Austral is based and Madagascar are expected to reap major benefits through increased air travel.
Air Austral, through their subsidiary EWA Air based in Mayotte, now also offers a once a week connection to Tanzania's commercial capital Dar es Salaam though passengers out of St. Denis Roland Garros International Airport need to change planes in Mayotte for the final sector.
In a related development was it also learned that Air Austral apparently plans to launch flights to New York's JFK in October this year, though details are presently sketchy apart from suggestions the flight will route via Frankfurt.

Direct flight New York From October 2017