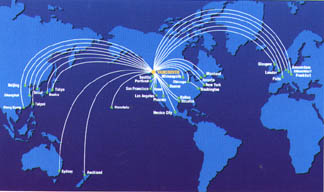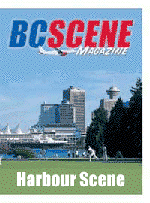 The best of Air Highways Magazine is now
avvailable in BC Scene...



• Our 10th Anniversary Supermap of Airports, Seaports, Railways and Highways.
• Profiles of GATEWAY AIRPORT and SEAPORT Communities

• How new AIRPORT SECURITY plans impact the future of travel and tourism.
• Features from our Award Winning 6th Annual Exotic Destinations edition.

• Reports from 6 Aviation and Travel Industry leaders.
• Airline profiles including several "New kids on the block."

• Adventure Travel in the International Year of Ecotourism.
• Web Site and E-Mail Directory of Aviation and Transportation contacts.
• Update on our APEC '97- Asia Pacific Markets edition.
• Abbotsford International Airshow's 40th Anniversary Souvenir Section.
• Preview of COTA'S Annual Tourism Conference.
• Looking at Globe 2002 Business and the Environment.
• Air Harbours of Vancouver, Victoria, Prince Rupert and Seattle.

• World Air Cargo Association and company profiles.
• Air Harbor Technologies , a new star on the international horizon.

More items from this exciting edition starting in December 2001l
Advertising closes Nov. 20, 2001